Has anyone used this site for activities/assignments/whatever? Just curious how your experience has been if so.
@mamalisa Everything I have purchased has been high quality work. It's worth the money, but you MAY end up having to print a lot (and in color) so factor that in. But it has been worth it to me.
Makes sense and good to know! I've just found myself coming to the site a couple times lately from Pinterest pins and have been wondering about the quality. I'm sure it depends on the teacher of course too!
I have used it quite bit. Everything I have purchased has been just what I needed. A few of the freebies have been hit or miss; but for the most part I have enjoyed and used the freebies. It might help you if you visit their blog sites to see more of their personality and work. I must confess I do use it a lot to plan stuff over the summer. Like shark week, the 4th of July, etc. It really keeps us busy during the long hot summers (we are in Florida). Start small, and see how the projects you bought work for you. It's easy to get sucked in to buying more. But if you use your wish list option, you can take your time, think about the purchase, maybe see if anyone else has used it and posted on blogs or instagram. And please understand, the purchases I have made were for Kindergarten through 2nd grade type materials. I have no comments on middle school - high school type materials / sellers.
You can also preview their work. And if there isn't a preview option, you can contact them directly. It's a good program!
I use it quite a bit. I've done very well with the purchases I've made. Like a previous poster mentioned, the freebies are usually hit our miss. When I want something specific, I filter by price and check out the freebies first. Every seller has a free sample so you can get an idea of their style.
I love it too! I can usually find something I like for free, I have only paid for a few very specific things I have needed and have been really happy with all of it.
I really enjoy TPT, I use it alot! The freebies I've gotten are awesome and I've paid for a few things that really added to what we were working on.
This is my FAV place to get things! And I've put together my own curriculum K-2 using FREEbies from this site. My kids love using the games/centers/activities/worksheets I print out from here. It does use some paper and ink but I laminate a lot of the stuff so we can use it over and over and will last for all the kids as they grow up. Some of my favorites are Regan Tunstall, Deanna Jump, and Erica Borher. But there are some many that put up quality work.
I've used it a ton - about 95% of what I've chosen/purchased has been worth the time/money/effort. There are also loads of things you can get for free

What do you do to create your own curriculum? I like the idea of making my own but it seems daunting. Any advice would be appreciated!
For my family I decided to do my own curriculum for the core subjects such as Phonics/Grammar, Math, Writing, Reading, spelling. I've done k-2 this way and it may change in the upper grades. Then for whatever grade I am doing I write out everything they are to learn that year and highlight the things they NEED to know when they move onto the next grade - kind of like foundation principles for that subject. (Most things in the younger grades are repetative I've found) Then I split them into 7-8 guides (think of it by months) but I find if I label it that way I feel stressed if it is taking us a little bit longer then 1 month for some things and some groups fly by and we are done quicker then a month so I just label them 1-8. So then for each "pacing guide" (that's what I call them) I make sure I have each group down with whatever we need to learn for that particular guide. Then for that guide I type into TPT usually and mark for the FREE stuff and tons of things pop up and then I decide what to try and if it's great I laminate and we can reuse throughout the guide for teaching and review throughout the year. Sometimes it's just a worksheet to help re-iterate what I am teaching. Here's a picture of First grade pacing guide 1 (so you would use this at the start of first grade and when your done you then move to 2 and so on). And a look at kindergarten pace 8 (which would be at the end of the year) It took about 1 week to gather the info for the whole yr of pacing guides and every Sunday night it takes about 1 hour to gather what I'm going to teach or need for that week, but I feel confident when I get to pick how and what I want to teach and my kids are thriving this way. I can also spend extra time on areas they need help and we fly through what we already know. I did try a prepackaged curriculum once and I had a very hard time with it and found out that it's just not my type of teaching style. Now for health/science/art/social studies/PE - I do have a little guide that the kids cover generally in most schools for that grade and we try to hit a few of those major things but I let my kids kind of decide what they want to learn about in these subjects and it makes it fun - Pinterest is a good place for those subjects. Let me know if you have any more questions or I can help further. It is very fun if this is your style of teaching! And don't be afraid - it's actually easier than you think!!!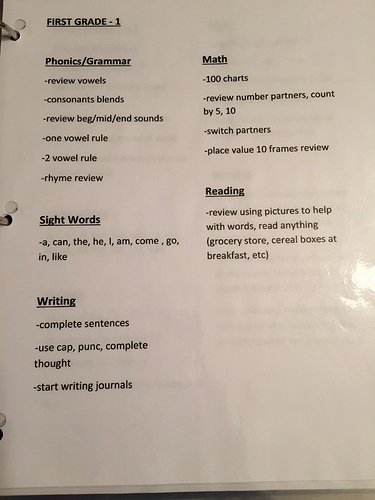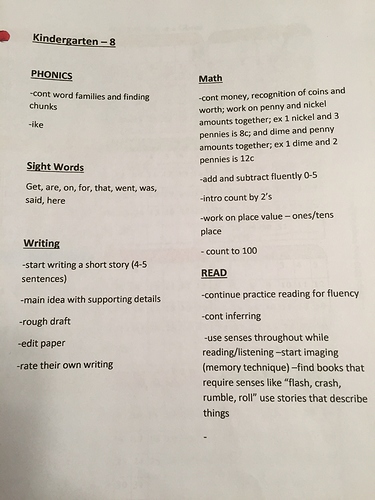 Oh and to gather info to make the guides (you are welcome to use mine - I can send them if your needing k-2) or some of the big name homeschool curriculums offer a free scope and sequence that you can use as a guide, or schools in your area might have theirs posted online, or you can use the common core scope and sequence ****cringe - I know I said it but I didn't use it, and remember you can use some of it just as a guide it doesn't mean you have the actual books and contoversial things they are using to teach
I would love to see what you've put together! Thank you! Also, are your guides general, or do are you specific in what you cover in a "lesson"? Meaning, do you know specifically what you're going to cover racks. It's what needs to be covered in that unit?
Thank you everyone for responding! I will definitely check out this site more after hearing how many of you use it.
Teachers Pay Teachers is like Etsy for teachers, so just realize every shop there is going to be different (ie, quality will vary greatly because they are independant educators selling what they've made, and there is not any form of quality control, save ratings and probably some rules about content).
I use it A LOT. Mostly I search for free stuff (every teacher is required to offer some free samples of their work). Sometimes I will end up buying something. I really like PrintPath on TPT for handwriting. Just great stuff. And I went ahead and paid for a whole set of Units on "The Science of Ancient Egypt" after trying out one free section (and it was worth it). And I've bought or gotten free a lot of small things I've used (single worksheets or games, a calendar, various fonts, etc.).
I find it's great when I'm looking for something very specific (An easy reader book on St. Patrick, a worksheet using hieroglyphics, a game for teaching parts of speech, some extra activities to practice just the "wh" sound, etc.).