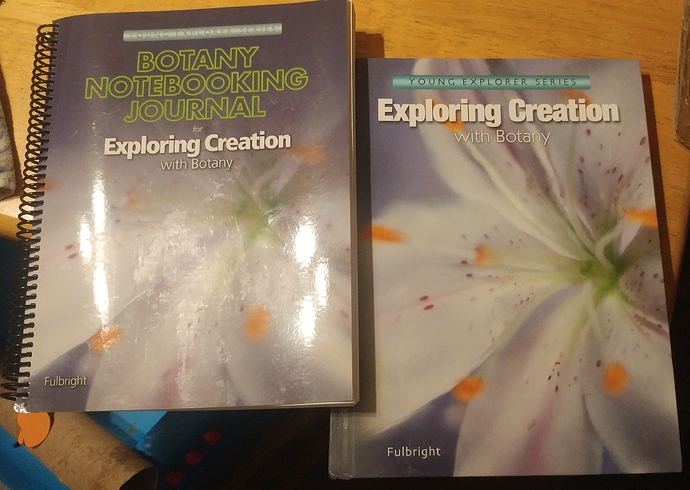 Young Explorer Series Exploring Creation with Botany textbook and notebooking journal.
Complete lab kit and blank notebook with label.
I have the Apologia Botany textbook, student workbook (the first couple lessons have writing, but the rest are blank), an empty notebook with label, and a complete lab kit.
Price includes media mail shipping to US- if outside US, contact me and we can discuss pricing.